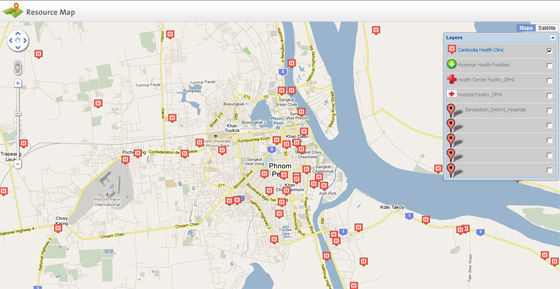 The OpenHIE Facility Registry (OHIE-FR) Community supports the development and implementation of technologies for health facility registries. This includes the design and creation of a Master Facility List (MFL), or standardized data detailing health facilities and facility registries, the tool that acts as the authority to collect, manage, store, and share facility data.  
The OHIE-FR community includes two main areas of activity:  
1) OHIE Facility Registry Community Meetings
OHIE-FR Meeting: The community organizes a group of technical experts to work on issues regarding open APIs, HIE architecture, facility registry tools, and standards.  These meetings have resulted in the open source FRED-API, to facilitate integrations between a facility registry and other eHealth systems. This group is open to all and meets once a month. Details to connect, minutes, and recordings can be found at: OHIE-FR Meetings.
2) Implementer Network and Support
The OHIE Facility Registry Community also supports a growing number of implementations and national facility registries. (e.g., Tanzania and Rwanda).  To learn about how to implement a facility registry, please join our Facility Registry Community and also see the OpenHIE Implementers Network.
Upcoming Events